organic persimmon liqueur
buy 20cl bottle:
[add_to_cart id="787″]
buy 50cl bottle:
[add_to_cart id="788″]

Produced with persimmons cultivated on the portuguese Oeste region, this liqueur is clearly unique. With an exotic taste reminiscent of persimmons and spices, it is a must have for those who absolutely love persimmons.

With a low alcohol content – 16% vol. – it is more of a crème than a classic liqueur. It is available in both 20cl and 50cl bottles.

This liqueur is made with organic persimmon brandy produced in-house. In the overall we use more than 3 kilos and a half of fruit in order to produce one liter of this liqueur – more than 80% of the total ingredients used.

This liqueur is made exclusively with astringent varieties of persimmons. The persimmons were produced near Caldas da Rainha by António Martins.

Aside from the fruit, organic cane sugar and spices were also used, all of them provenient from organic farming.

This liqueur can be drank straight, chilled, or on the rocks. It can also be used as an add-on for several deserts, including ice cream.
persimmon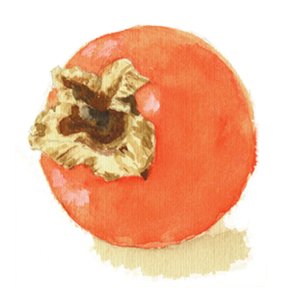 Persimmons were first cultivated in Asia, and it was only with time that they were brought to Europe and to Portugal as well. Despite the fact that the persimmon is a subtropical fruit, it adapted quite well to the portuguese temperate climate and as such it is now cultivated all over the country.
They can be divided into two kinds – astringent and non-astringent. The astringent varieties were the ones that were first cultivated. In order to be eaten, these persimmons have to be quite mature and as such are usually eaten with a spoon.
As for the non-astringent varieties, these are more modern and since they can be eaten at any time are also among the most popular.
With a reddish or orange colour this fruit has usually a much higher sugar content than other fruits. The pulp through –  gelatinous and quite sweet – makes it so that persimmons are usually picked in October, but tend not to last much longer than December.